Michelle Wilkinson – MOVING NATURALLY
As a small child Michelle spent much of her time outdoors playing in woodlands, fields, by rivers and in streams around Stroud and in the Wye Valley. She dreamed of being a dancer, nurse and teacher. In late childhood and during her teenage years she set up her own school dance group, was a member of the British Red Cross Society and  created a one-classroom school in her parents' garage where she taught primary aged children. This evolved into an Education Degree in Movement and Dance from Exeter University in 1980. Following this Michelle spent a post-graduate year at the Laban Centre, now Trinity Laban Conservatoire of Music and Dance, in London  where she studied movement and dance in the community. On her return to Devon she attended a variety of yoga classes and workshops both in Exeter and Totnes and from this developed a regular practice, which has become an important part of her movement exploration. She also completed  four years of training as a Shiatsu Practitioner in schools in Totnes and Bristol. From 1999 – 2007 she attended numerous and regular 5Rhythms Dance sessions with a variety of teachers in Exeter and Totnes. She has continued her own exploration ever since.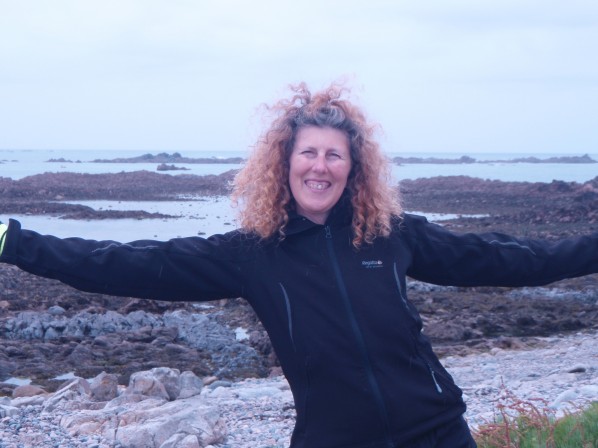 Since the early 8Os she has been teaching weekly sessions, individual sessions and workshops in movement and dance to a variety of people and groups in and around the Budleigh Salterton and Exmouth area. These include babies, children, students, professional adults, adults with special needs and retired residents. Michelle is a Professional Individual Member of the Foundation for Community Dance (People Dancing).  In 2011 Moving Naturally became a  reflective title for the evolution of this community movement work.  Moving Naturally is not a particular discipline, system or style of dance or movement, but a discovery of the essence of human movement  which lives within the individual. Born illegitimate in 1959 and given up for adoption, her womb-time connection with her birth mother is a wellspring for this work.
The 'Moving Naturally' mat-based sessions have been greatly influenced by her practice of Transformational Shiatsu with Keith Phillips www.bristolschoolofshiatsu.co.uk and Feldenkrais with Shelagh O'Neill www.nicefelenkrais.co.uk and Tricia Woods (Exeter). Michelle has attended regular yoga sessions with practitioners Duncan Hulin www.devonyoga.com  and Jax Vessey www.lotus-loft.co.uk Additionally, she has participated in Qi Gong sessions with Amelia Murray and body-centred therapy with Cheryl Jenkins www.cheryljenkins.co.uk. Suzanne Yates www.wellmother.org is her present shiatsu practitioner following in the footsteps of Shruti Gordon.  The movement/dance sessions and outdoor workshops have been deeply supported since 2005 by non-stylised and environmental movement training with independent movement artist Helen Poynor in East Devon & Dorset www.walkoflife.co.uk 
Michelle gives thanks to the participants of her sessions and workshops who are on their own roads to self-discovery and have passionately supported this Moving Naturally work over the last decade in some cases even two decades. She feels deep gratitude to land and seascapes which hold her and wisely guide her in the river of life. She thanks the county dance agency Dance in Devon for continued dance opportunities, funding and connection into a wider dance community www.danceindevon.org.uk
From 2017-2019 Michelle brought her community work and artistic personal development to an MA in Dance and Somatic Well-being at the university of Central Lancaster;  see Solos page of website for module projects. In 2020 she registered as a Somatic Movement Educator (ISMETA).
Michelle would like to thank her husband Nigel, their son and daughter and other family and friends who have been a big part of the Moving Naturally adventure.